Jacqueline L. Johansen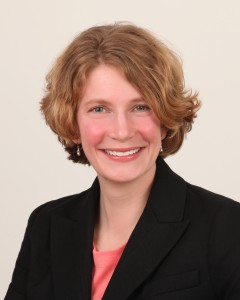 Jacqueline L. Johansen's practice encompasses a wide range of business and commercial matters and employment law issues.
Jacqueline earned her law degree, summa cum laude, from New England School of Law. During law school, Jacqueline clerked for the Federal Deposit Insurance Corporation, where she drafted legal opinions and memoranda on legislation, regulations and policy statements and provided guidance regarding federal and state laws relevant to insured depository institutions. She also interned at the U.S. District Court in Boston, where she reviewed forma pauperis applications and drafted proposed orders regarding those applications. After law school, Jacqueline clerked for the Honorable Chief Justice Phillip Rapoza of the Massachusetts Appeals Court.
Prior to joining the Vaughn Law Group, Jacqueline practiced in Greenberg Traurig's Litigation group in Boston and for Tymann LLC – Law & Compliance, which work included all aspects of business litigation, including real estate and zoning matters. She has also worked in private practice on Cape Cod representing clients on real estate matters and contract negotiations and disputes.
Before attending law school, Jacqueline's experience was in the financial services industry.